A circulation is the number of times a document goes through review before a job is complete.
How we count circulations
A circulation begins once a document is submitted for its first round of review. The number of circulations then increases in the following scenarios:
Each time a final vote is amend and resubmit, a new circulation begins. Amend and progress and amend and return votes do not begin a new circulation.
Each time someone decides to edit a document before all votes are cast, a new circulation begins.
Where circulations display
The number of circulations required for a job to be approved displays in the properties for the job.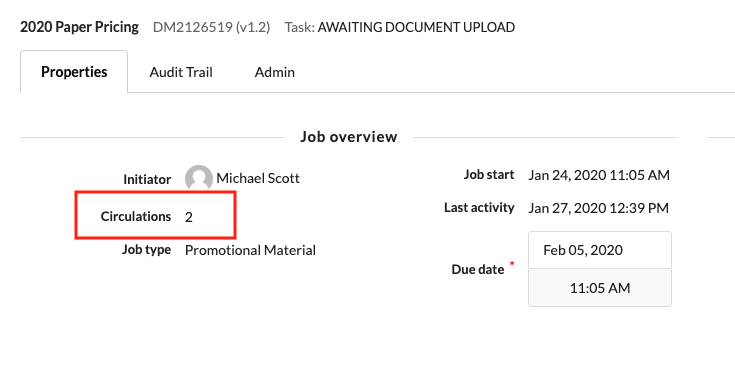 Circulations also appear in the completed jobs report. The standard dashboard and job type report calculate circulation averages.