Users can set a job due date to help teams prioritize work.
Setting Due Dates
Your organization's business policy should define the due date, such as whether it should be the target completion of each circulation or designate the "need by" date for a piece of content.
Due date is set at the start of a job, during the preparing stage, and may be changed if needed, at the start of each new circulation.
Due dates can be input manually and may be pre-populated with a date based on your organization's configuration. Due dates should not be set in the past.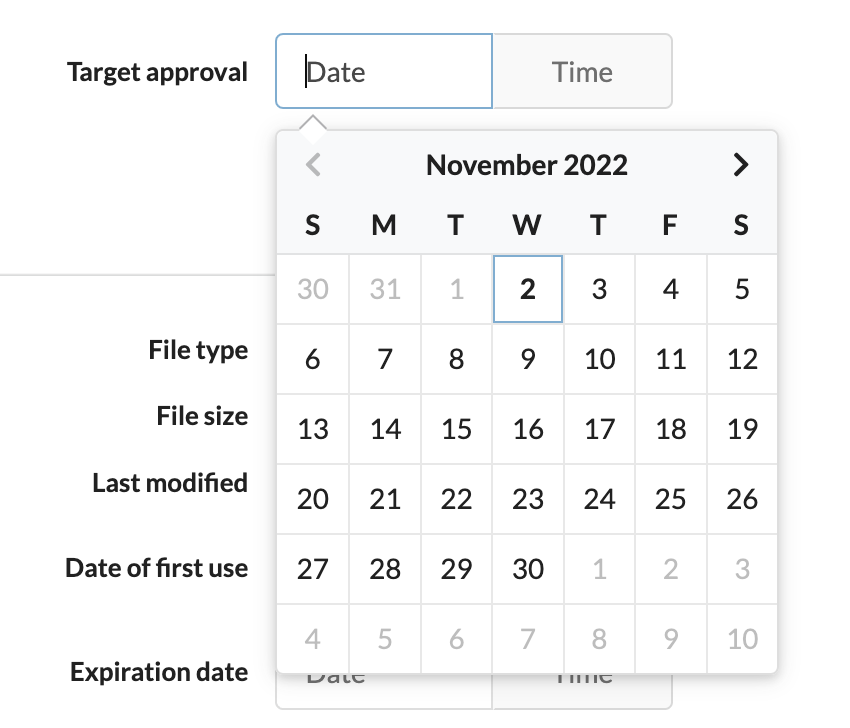 Editing Due Dates
Due date can be edited when a new circulation is started by the same users who can prepare content. Due date can only be edited when a document is in draft.
Due dates are not cleared out on new circulations, and therefore, users should update the due date any time a document goes through another review circulation. A modal window displays to prompt users to confirm or update the due date before proceeding with the review.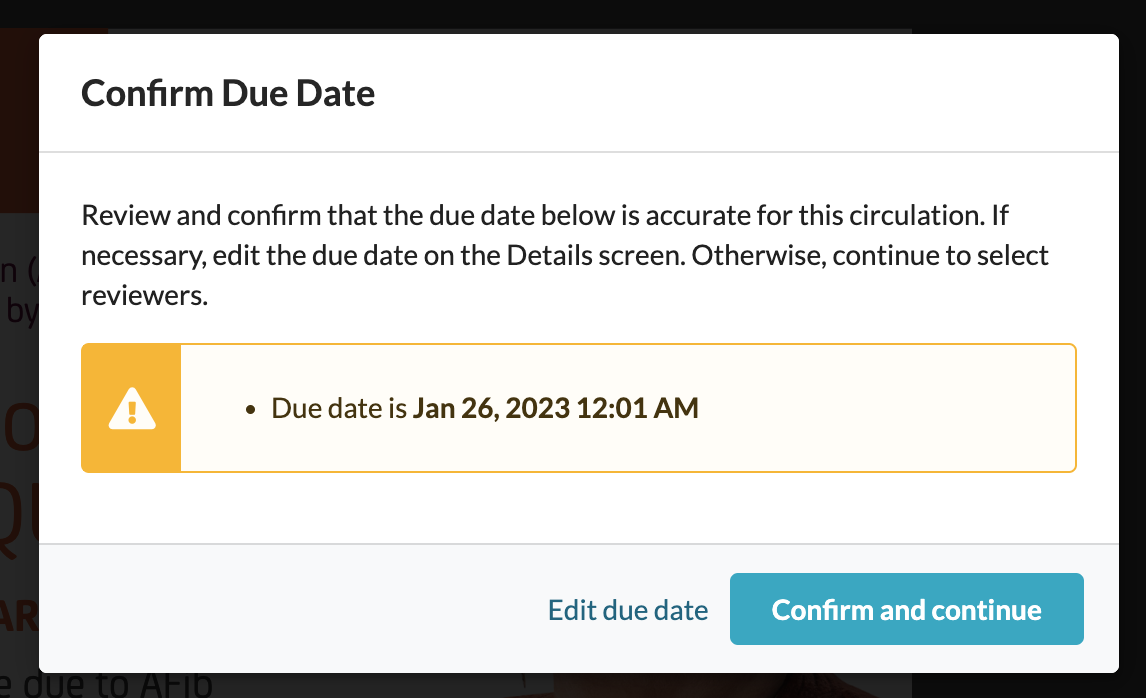 Reviewing Jobs by Due Date
By default, cards on the Jobs board are sorted by the date a task was assigned, from oldest to newest. Users can change the sort order by selecting another option in the dropdown, including 'Due date (ascending)' or 'Due date descending'.