For jobs that contain a certification task, users can download a configurable certification report that contains a certification statement, document properties, and certifier information.
Download the certification report
Open a job in the Pepper Flow viewer.

Click the download icon in the bottom toolbar.

Select "Download certification report" (Note: This option is only available for jobs with a certification task configured.)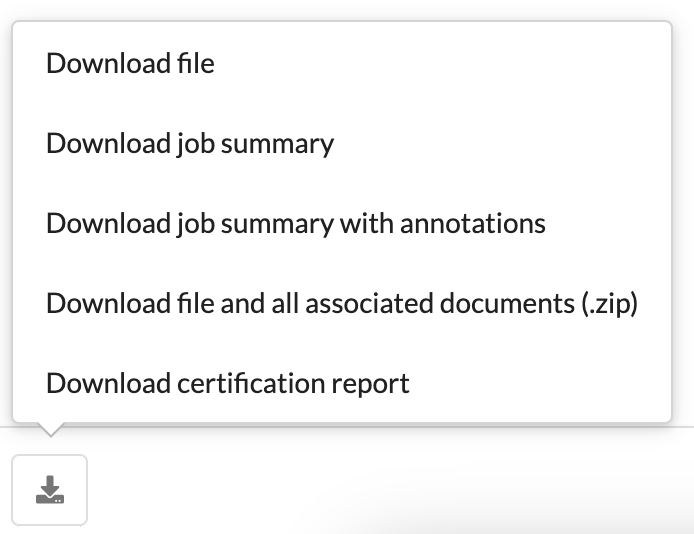 Information included in the report
The certification report includes the following information:
Document properties (configurable by country and/or document type)

Report certification statement (configurable by country and/or document type)

All certification task information, including the certifier(s), their job title and department, their reason for certification, and the date and time of their certification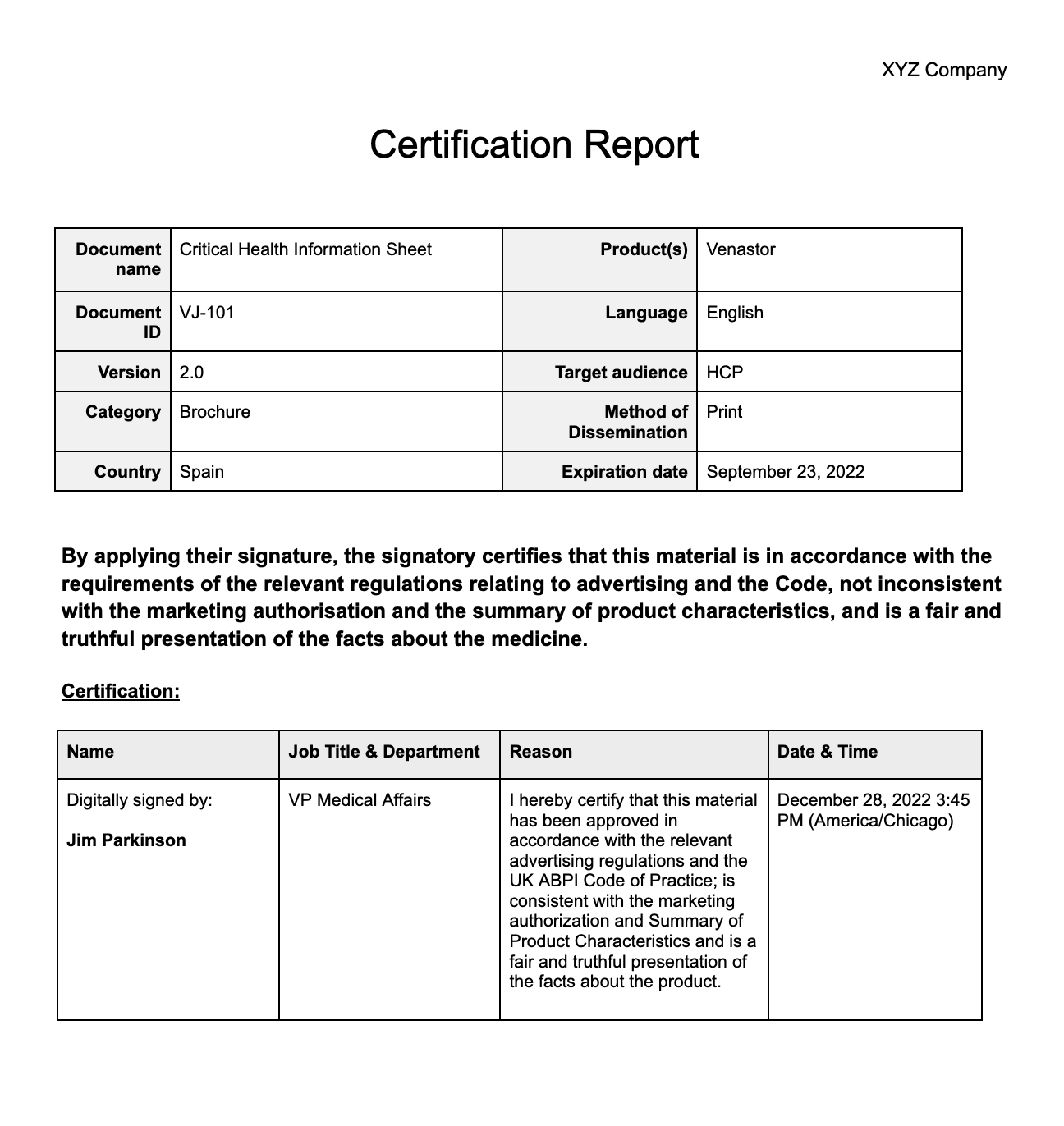 Only approval votes will be displayed in the certification report.
Related help topics