When you click a content card in the Library, the content will open in the Viewer.
The Viewer contains the following: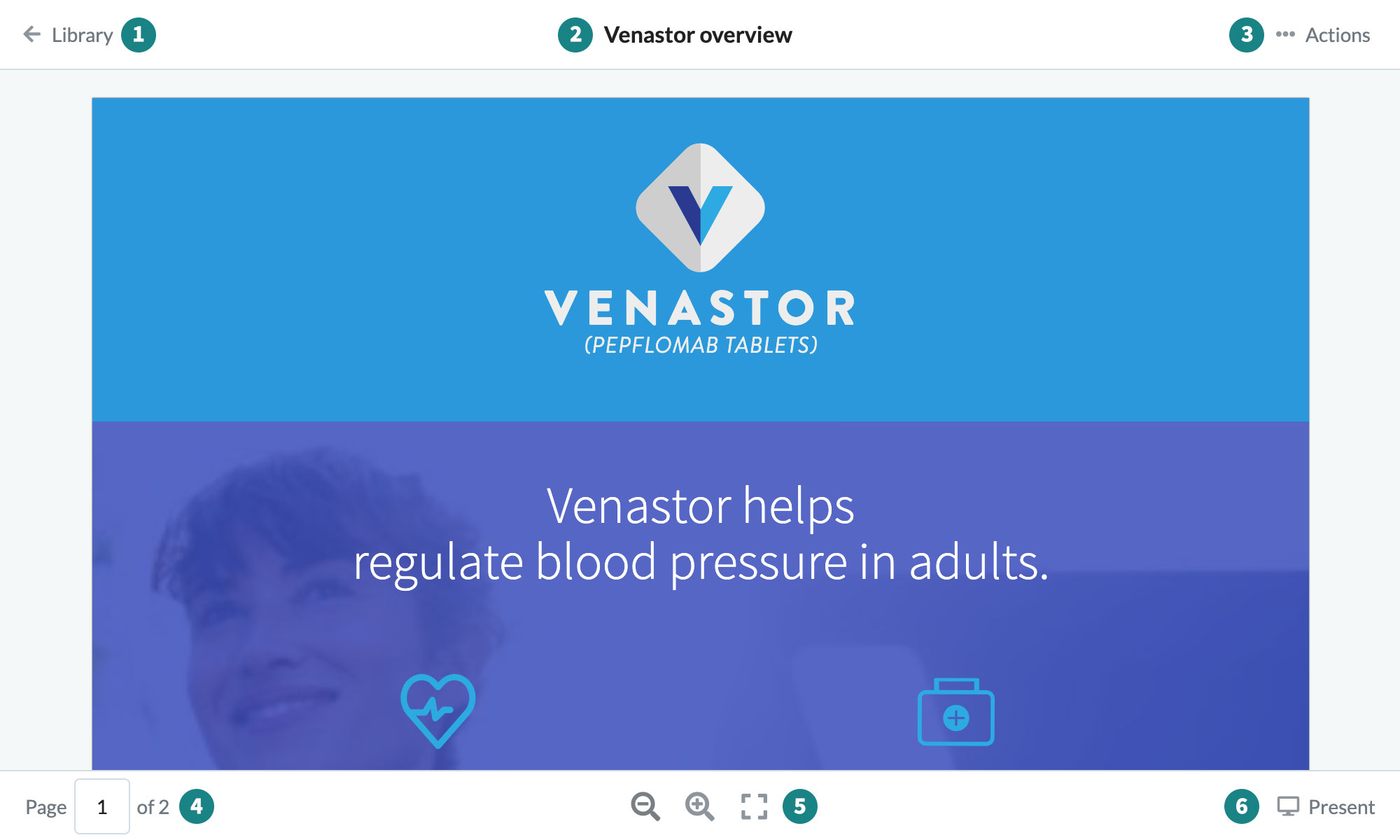 Library: This takes you back to the Library, with any filters or search queries you had applied.
Content name
Jump to page, when applicable
Zoom controls: Zoom in, zoom out, or fit the content width to the screen.
Present: View the content the way you would view a slideshow.