Pepper Flow displays all reviewers who will vote on a job in several places.
Where reviewers display
See who else is voting on a job in the following places:
Job cards, in the bottom left



Viewer task panel, in the bottom left



Manage assignees modal

To access the modal, in the task panel, click "Edit/reassign" next to the assignees' avatars. You can also click the task count next to the progress bar.


Audit trail

The audit trail also includes more specific information, such as the time and date of a vote.
Vote colors
When a reviewer has voted, Pepper Flow displays a colored dot representing the reviewer's vote in the bottom corner of their avatar on the corresponding jobs card and in the Viewer. If a reviewer has not cast a vote, no dot will appear on their avatar.
| | |
| --- | --- |
| Color | Vote |
| Green | Approved |
| Blue | Amend & Progress |
| Purple | Amend & Return |
| Yellow | Amend & Resubmit |
| Red | Rejected |
For example, in the screenshot below, the first reviewer voted Approve. The other two reviewers have not yet voted.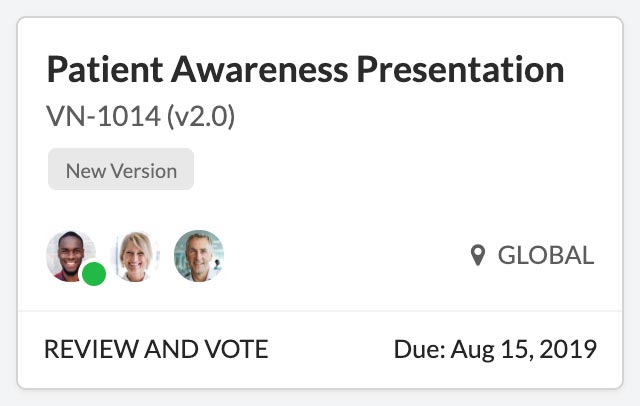 Group avatar
If a group is assigned to a task, you will see the

group avatar in place of a user avatar. Once someone in the group accepts the task, the assigned user's avatar will replace the group avatar.
Related help topics