Pepper Flow stores all previous versions of documents, including annotations.
View all previous versions
Click "

Library"

in the navigation.

Select a document card

. The document will open in the Viewer.

Click "

History"

in the bottom toolbar.

Select a job that occurred on a

document version.
The Viewer will update to display the version and job you selected.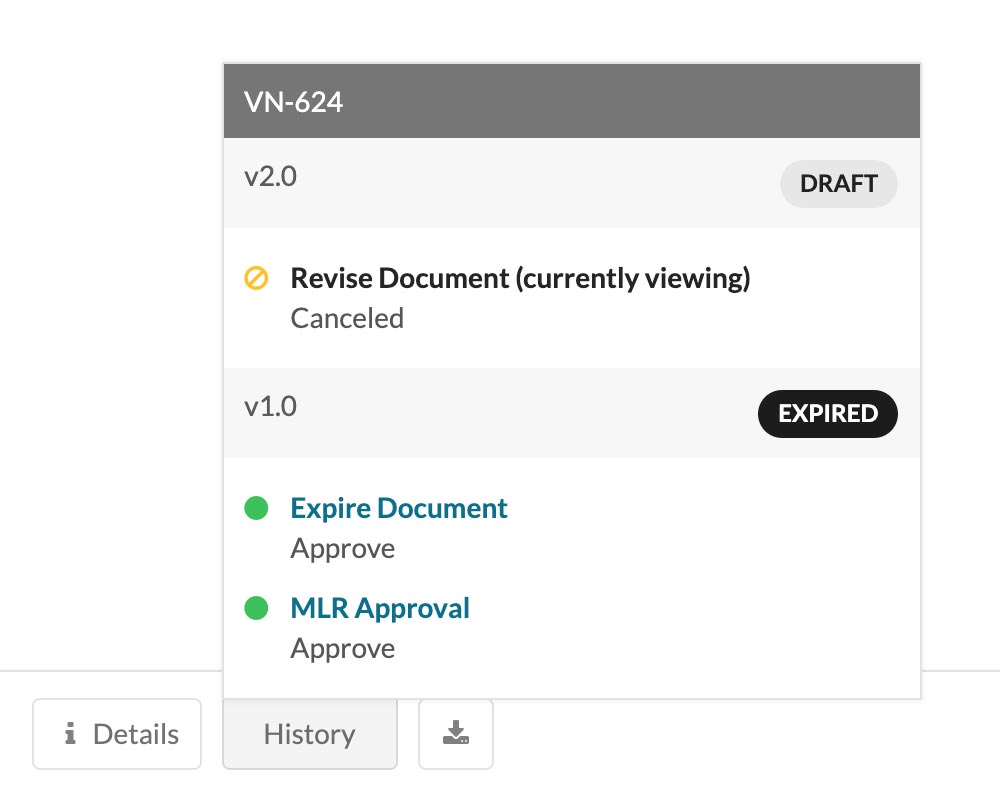 View most recently approved version
When a new version of a document has been uploaded but not yet approved, you can easily access the most recently approved version from the Library.
Click "

Library"

in the top toolbar.

Hover over the document status in the bottom left corner of the card.

A dropdown will appear, displaying the current version and the p

reviously approved version.

Click the approved version to open it in the Viewer.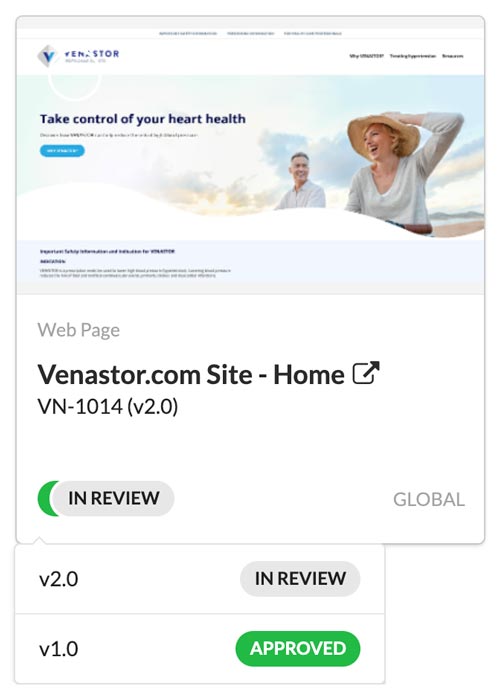 Related help topics