When a recipient clicks a link you shared with them, they will see the content in a Viewer similar to the Viewer you see in Pepper Folio. However, there are two differences:
In the top left, they will see your company logo. It will not link anywhere.
In the top right, they will not see an actions menu.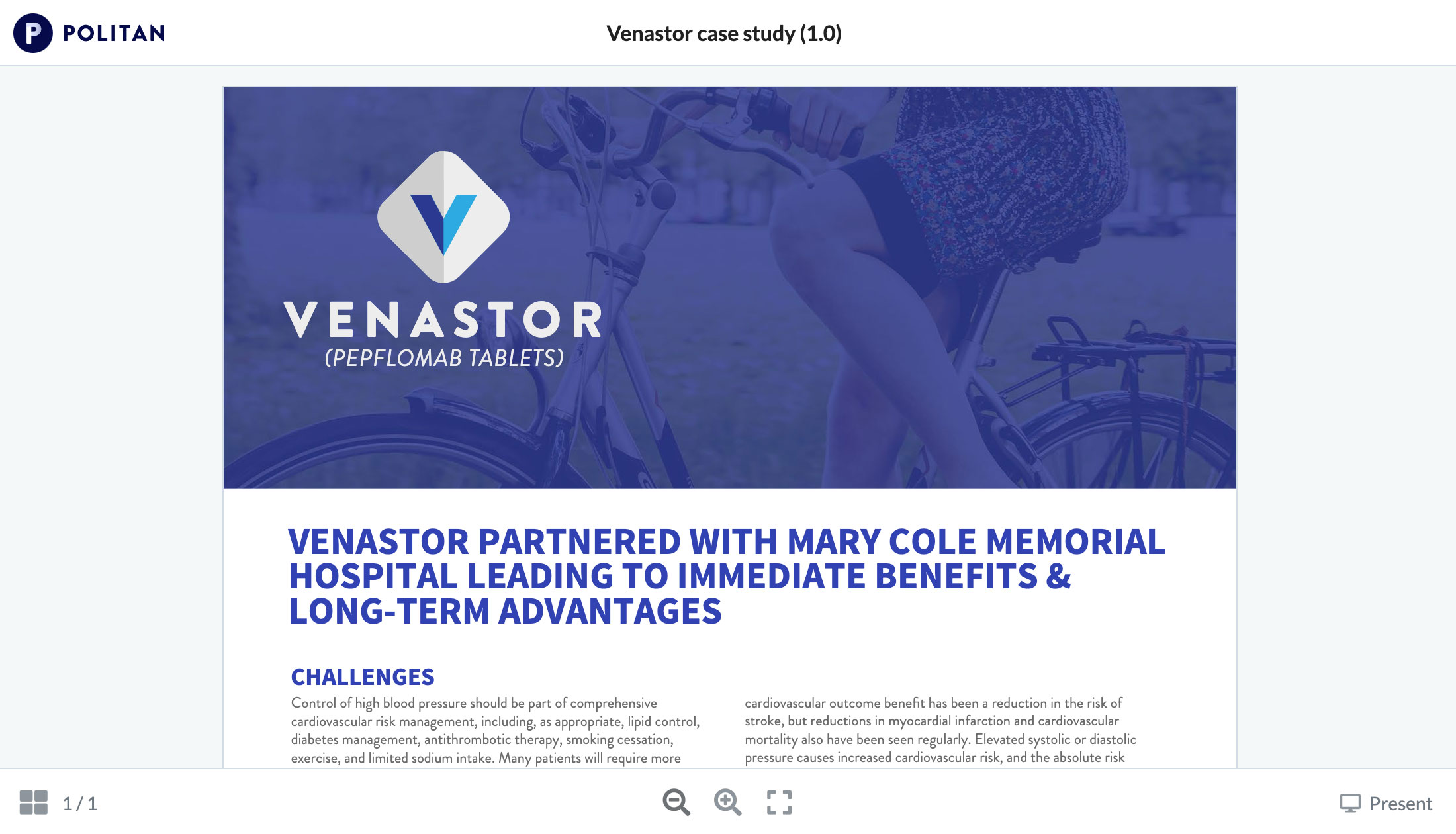 New version
If a new version is approved in Pepper Flow, the shared link will automatically be updated to display the latest approved version. This ensures recipients do not see outdated content.
Expired content or link
If a link expires, or if the content itself expires, the shared link will automatically display an expiration message: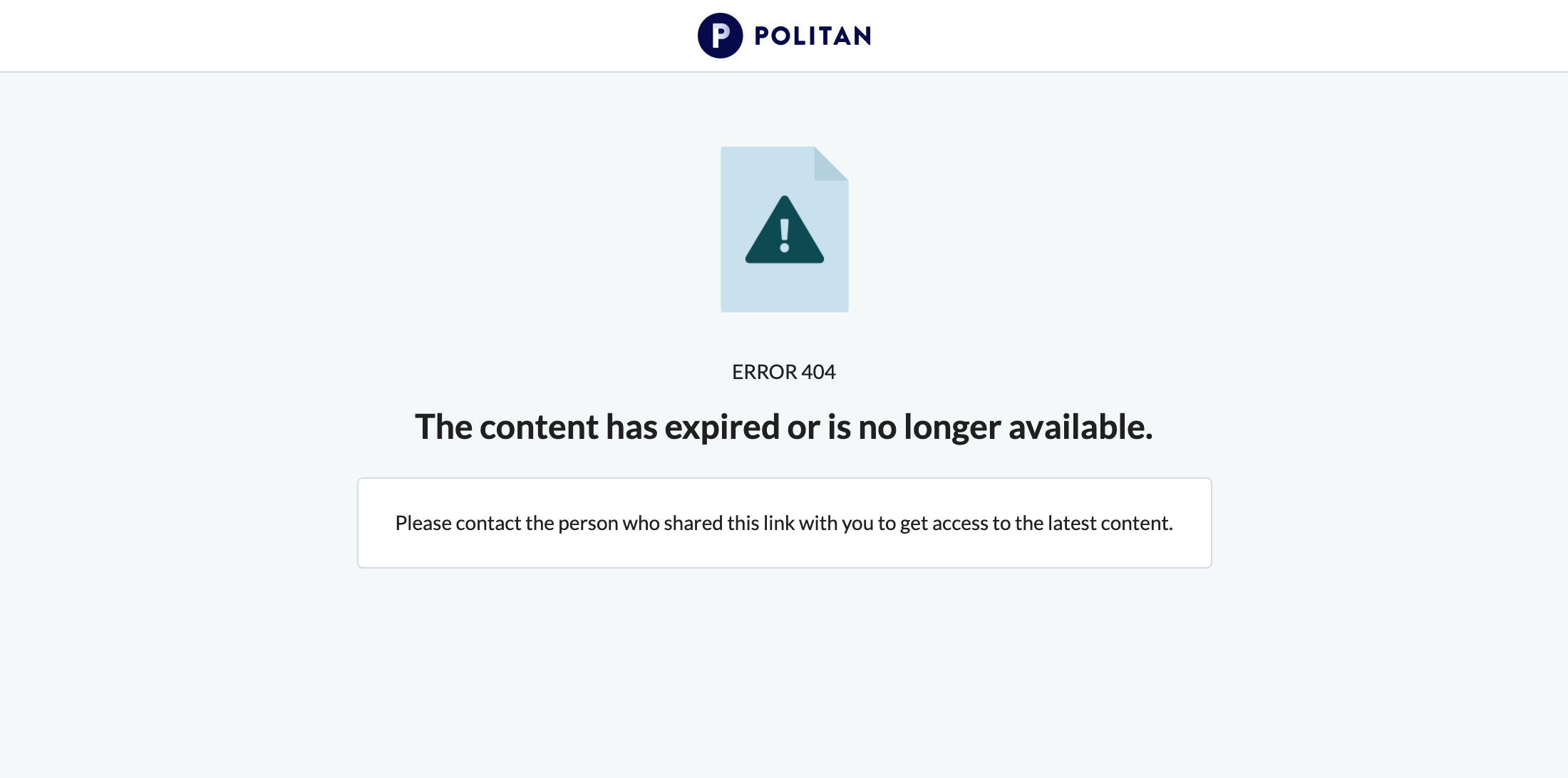 To display the shared content again, start by reactivating the link. If the link still displays the expiration message, the content itself has likely expired and been pulled from Pepper Folio. Contact your marketing team or the content owner to discuss making the content approved for use again.