Occasionally, you may find that a video won't play in the Viewer, even if it's using one of our supported file formats. Usually, this is because the video was not encoded in a way that's supported by the Google Chrome video player we use. Here are some updates you can make to get a playable video file.

Update your video's formatting
We've found that the following works best in Google Chrome's video player:
AAC or MP3 audio codec

H.264 video codec

MP4 video container


Use a lower resolution
We recommend a resolution of 1080p or less for both compatibility and performance. 


Re-upload and test your video
After you've made the updates above, and as long as your job is in the preparation task, you can upload and test your new file in the Viewer.
Select "Upload" in the bottom left.



Click within the dashed line, or drag your file into the dashed box.
If your video is formatted correctly, you will be able to play your video.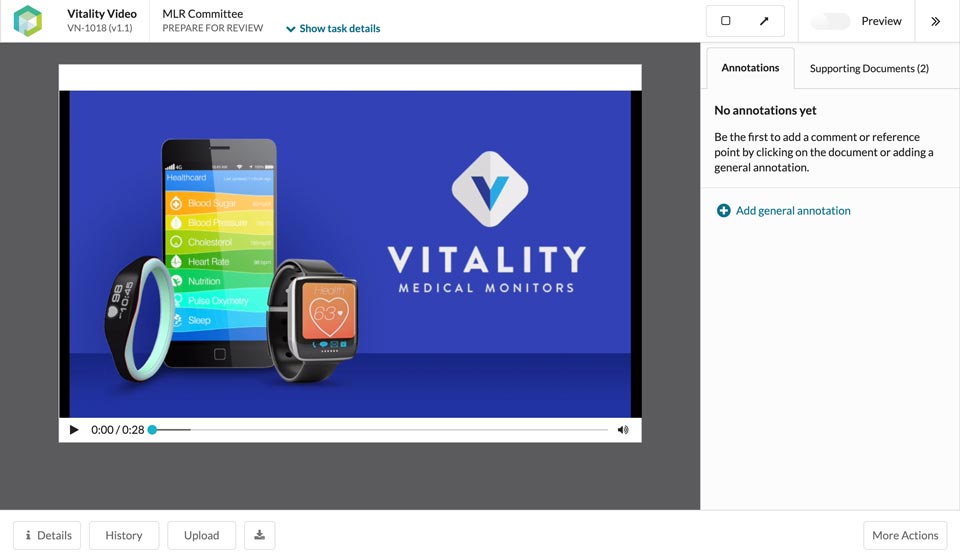 Related help topics