To start a new job/revision for an existing web page,
Open the extension on the web page.

Navigate to the "

More…"

tab.

Under "

More actions"

, select the job you would like to start.
The side panel will then display the start job screen. Fill in details and continue to start your job.

Web page metadata, such as keywords or meta description, is automatically captured when a job is started. If you are editing the job or starting a new job, click the re-sync button to refresh the <meta> values.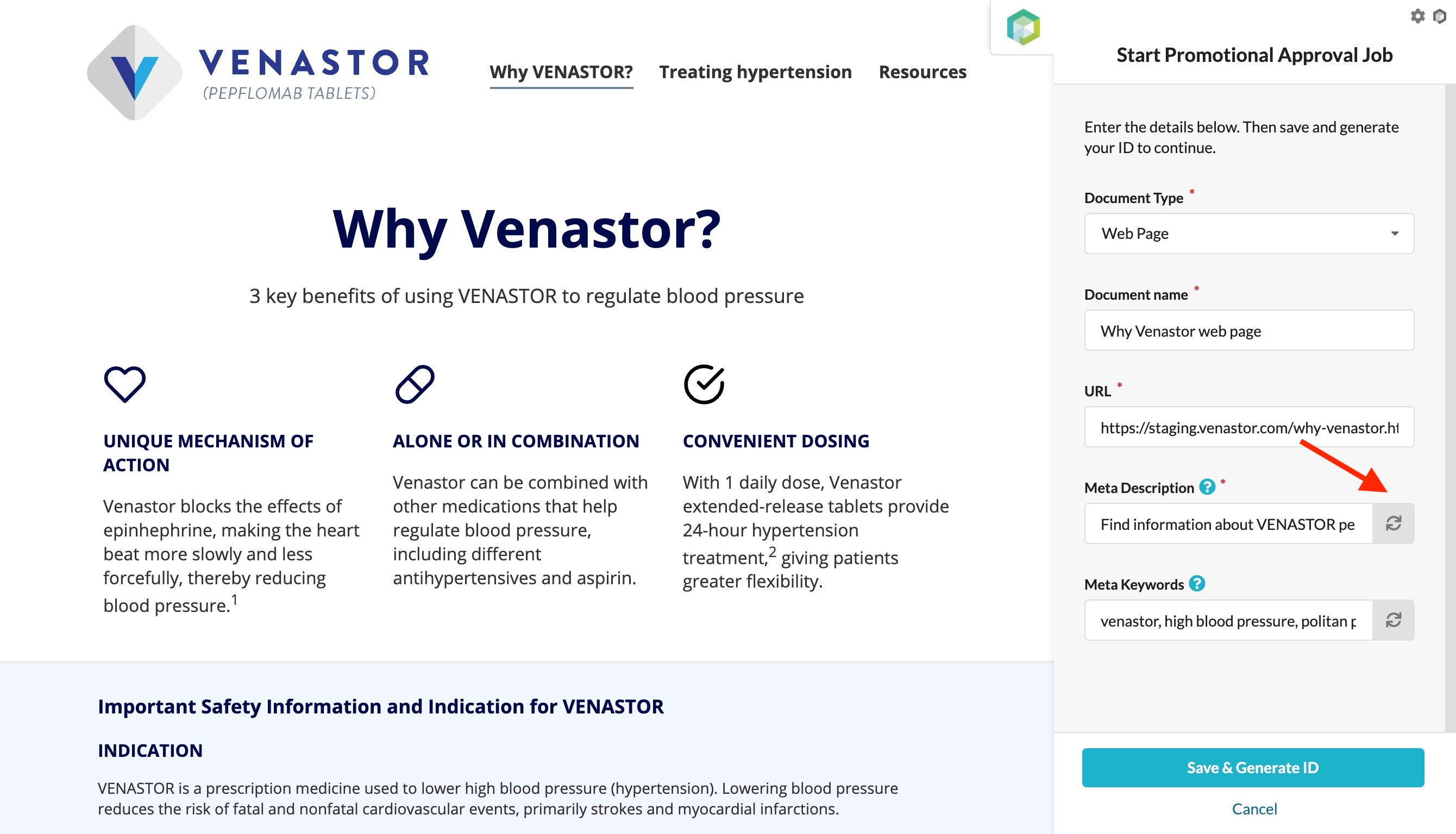 Related help topics