To submit a vote in Pepper Flow, you must first set up a PIN. Your PIN is a 6-digit code, separate from you password. Only users who review and vote on Jobs are required to have a PIN.
Set your PIN
If you do not have a PIN, Pepper Flow will prompt you to set your PIN when you cast your first vote.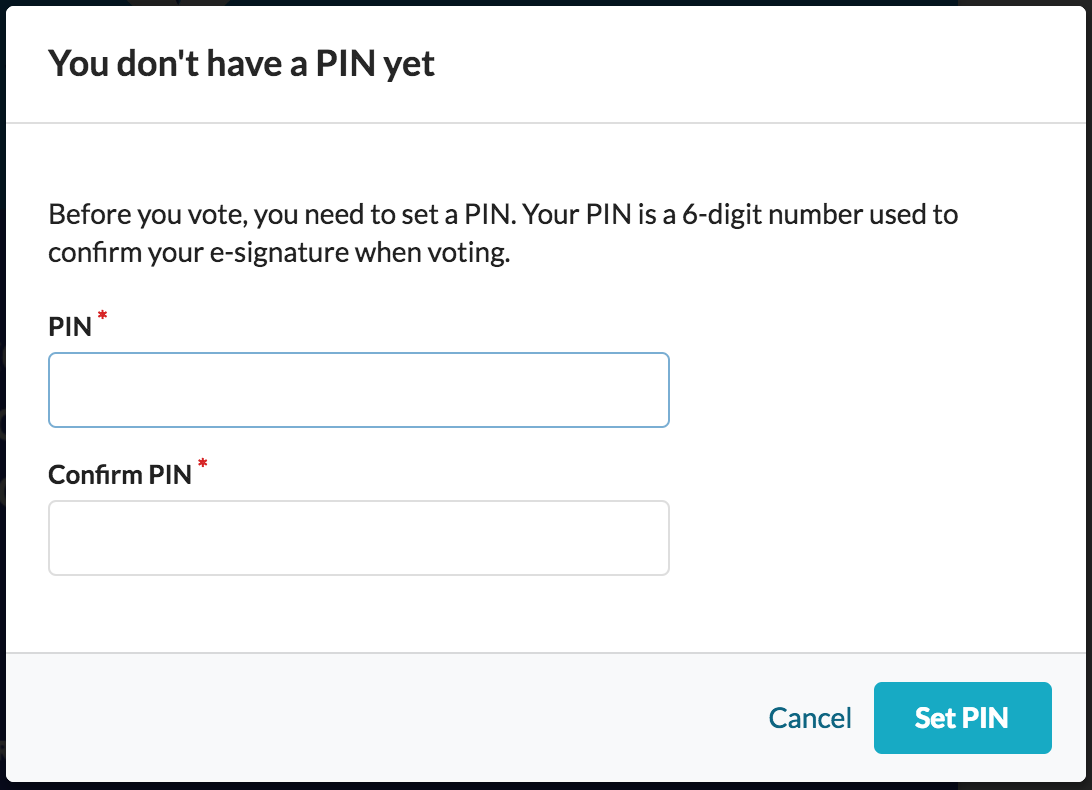 You can also set your PIN at any time in your Profile by clicking "Change PIN".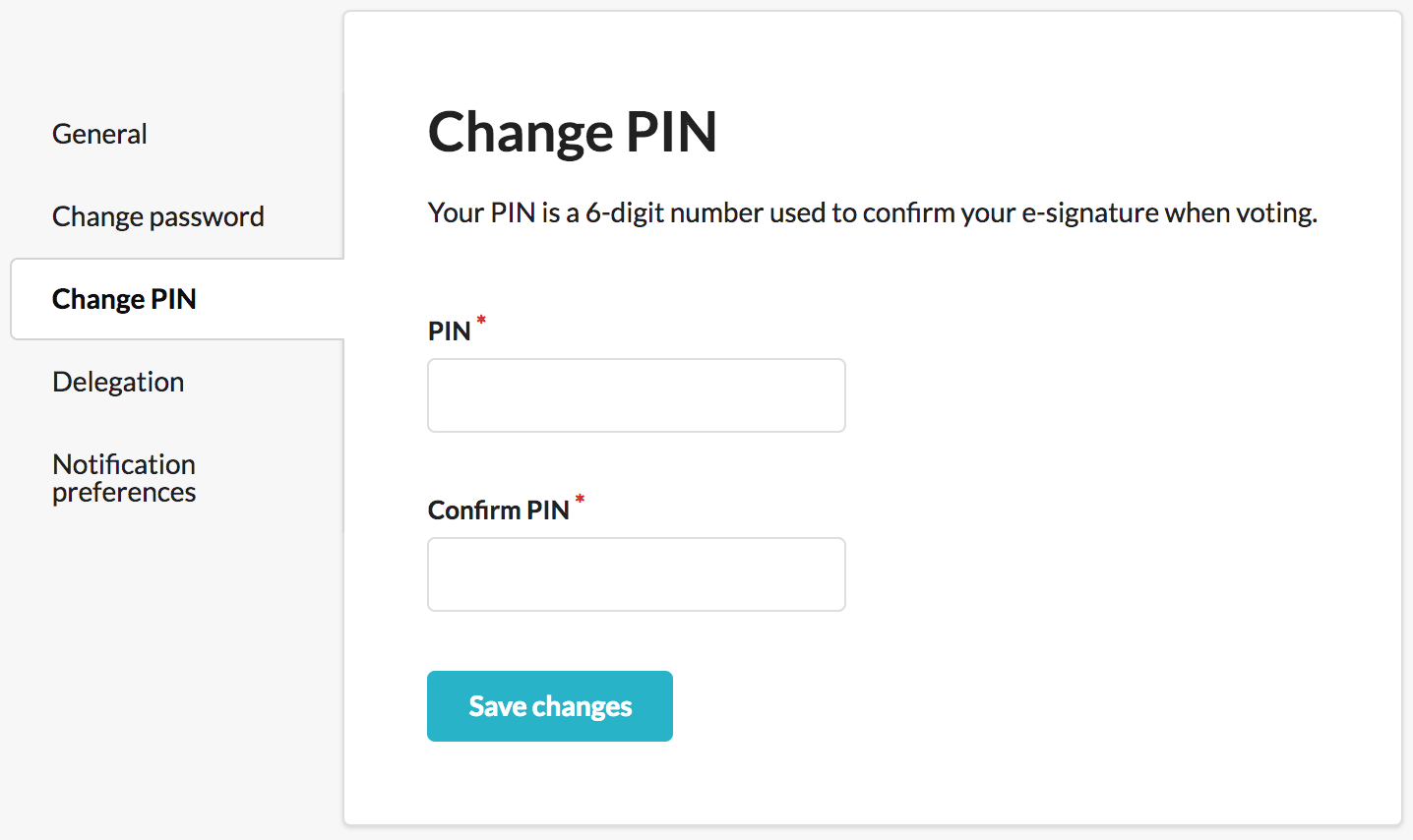 Vote with your PIN
After you select your vote and click "Vote", you'll be prompted to enter your PIN.

Enter your 6-digit PIN and click "Confirm vote".
Related help articles