Supporting documents are supplementary materials that facilitate the review process. Common supporting documents include journal articles, translation certificates and package inserts.
Supporting documents can be added when preparing a job for review, during review, and after a job is completed. The "Supporting Documents" tab, located in the Annotations panel on the right of the Viewer, lists all supporting documents that were used to facilitate the review process for a promotional document as well as supporting documents added post job completion.
Options for adding supporting documents
When adding a supporting document, you have four options to choose from:
"Smart Reference"

will suggest reference points on promotional documents based on previous usage.

"From library"

allows you to link references and promotional documents that have already been added to the library.

Use this option for documents that will be re-used across multiple promotional pieces.

Examples: journal articles, package inserts, regulatory documents, approved promotional documents

"Upload"

allows you to add documents ad hoc from your computer.

Use this option for one-off pieces that support a specific job. Uploaded documents cannot be accessed in the library.

Examples: invoice for a branding item, briefing documents

to agencies, translation certificate

"URL"

allows you to link to an external website.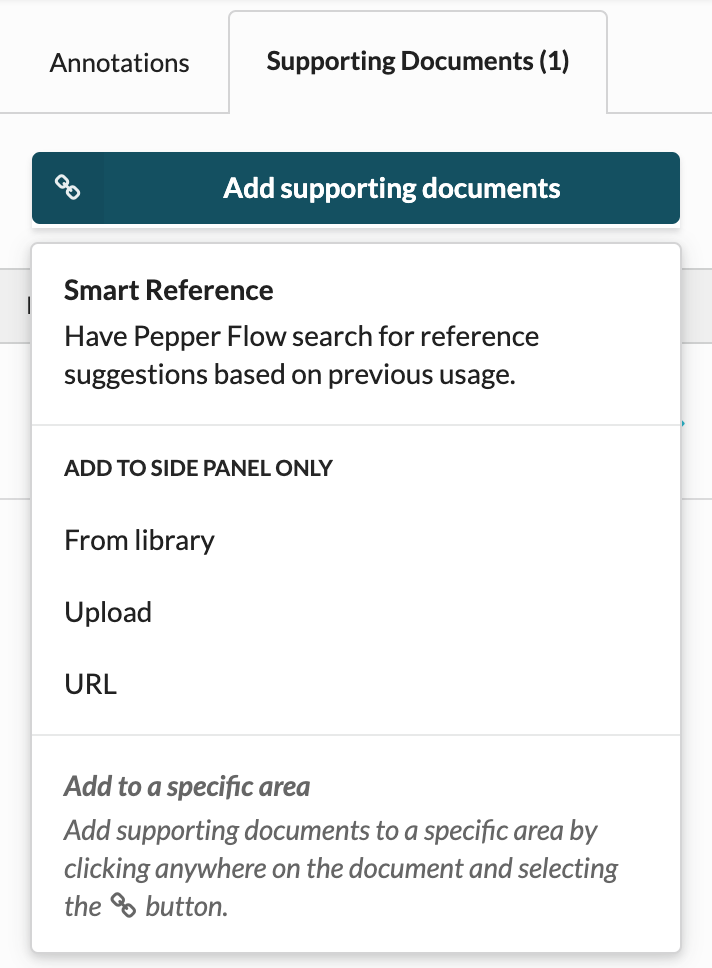 Added post job completion
If you add supporting documents after a job is complete, they will appear with a label of "Added post job completion."

Related help topics