There are two common errors you might see when you try to log in to Pepper Flow. Check the small headline just below the image to determine if the error is a 401 error or 403 error.
Error 401
If you see a 401 error, your account is likely deactivated, has not been created, or was not set up correctly. Contact your country lead or system administrator to fix the issue.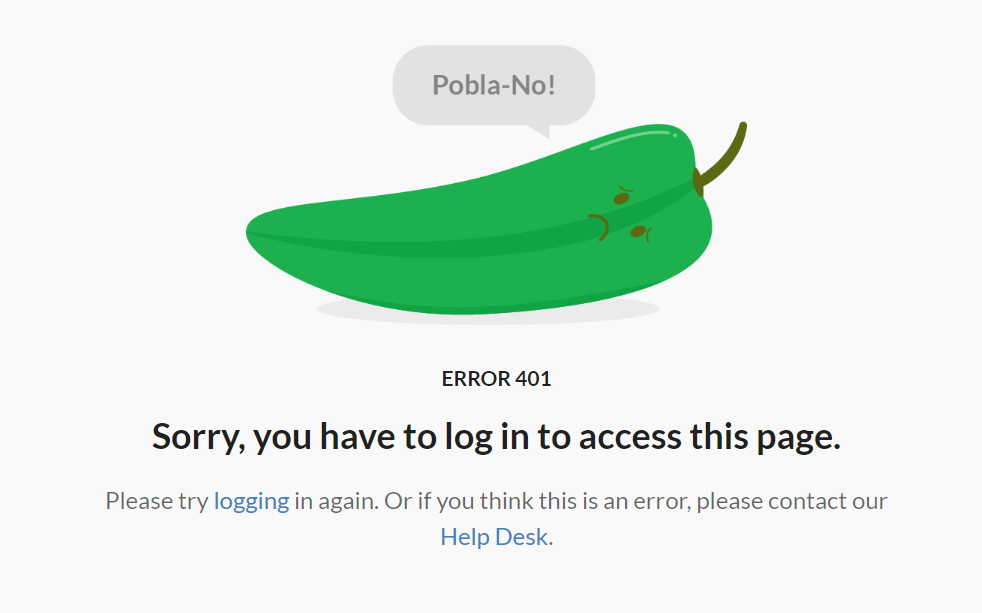 Error 403
If you see a 403 error, you do not have permissions to view the page. Here are the two most common reasons this happens:
You've been assigned to review content for a country or region that's outside the ones you have permissions to view.
Your system administrator updated your permissions since the last time you logged in.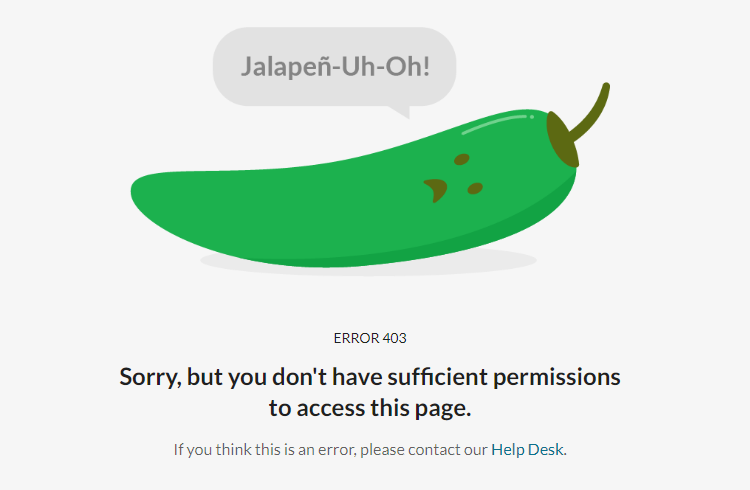 For clarification, contact your country lead or system administrator, or submit a support request to support@vodori.com.