When leaving a comment in Pepper Flow, type in the @ symbol and the first few letters of a user's name. A user dropdown will appear below the text area. Select a user by clicking their name or pressing the tab key.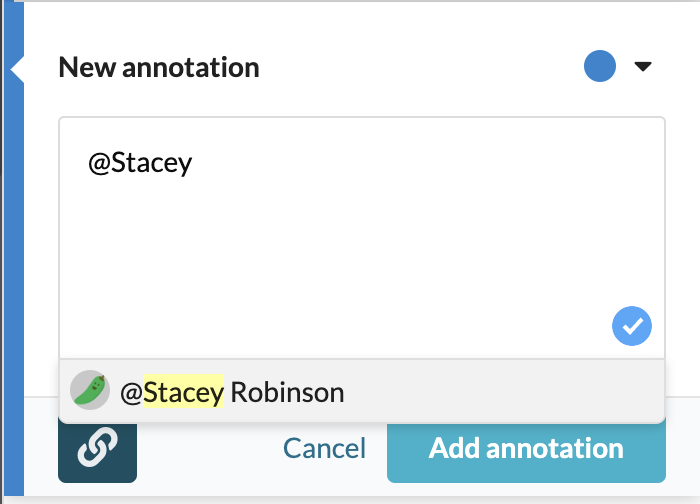 Note: Only users with permission to see the document will display.
After you leave the comment, the user will receive a notification that they've been mentioned in a comment. Depending on the notification preferences, the user will receive either an email or an in-app notification from the
bell icon that will include a direct link to the comment within the document.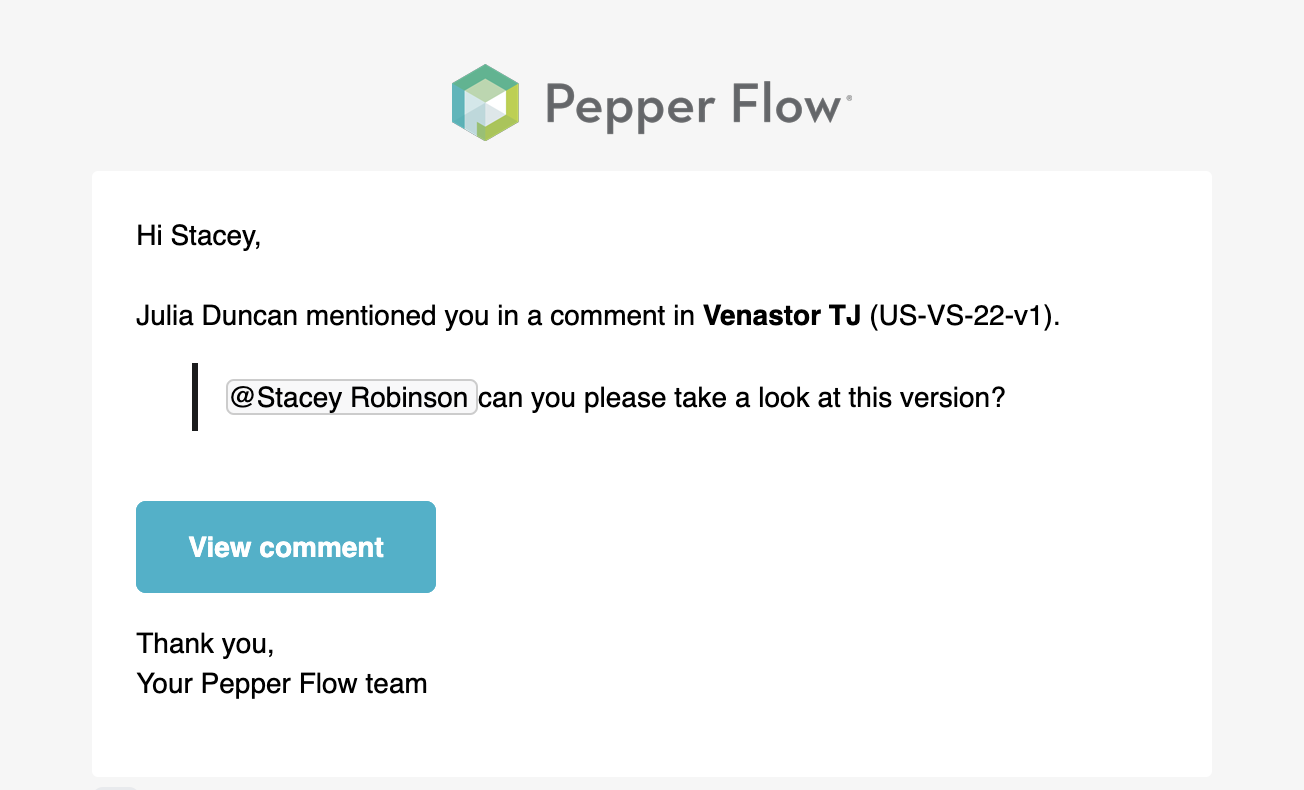 If you do not receive the notification, you can review your notifications settings and make sure that "Someone mentioned you in a comment" is enabled.

In addition, check your Spam folder and confirm with your system administrator that Pepper Flow emails are not being blocked.