Depending on the organization, users may have access to either Legacy reports or Dashboards. Both can be accessed via Insights, found in the top right corner when on the Library or Jobs page.

All Pepper Flow users have access to the Document Details report. Users, with appropriate permissions, can see the standard Pepper Insights dashboard.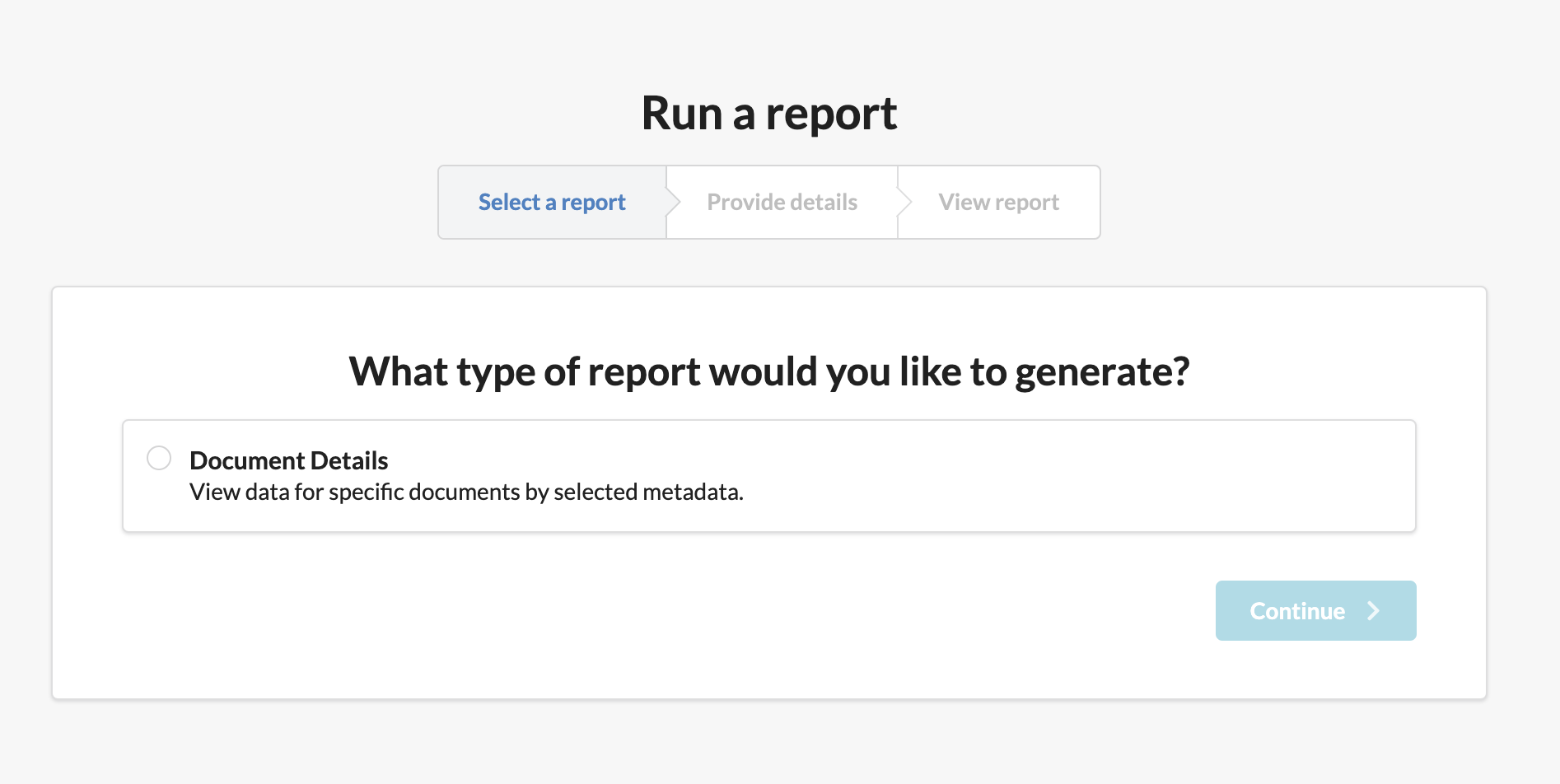 Depending on your permissions and your organization's configuration, you may have full access to Legacy reports. If you require access to other report types or to Pepper Insights dashboard, please contact your system administrator.